Infrastructure
Investment in flexibility and high-performance dynamic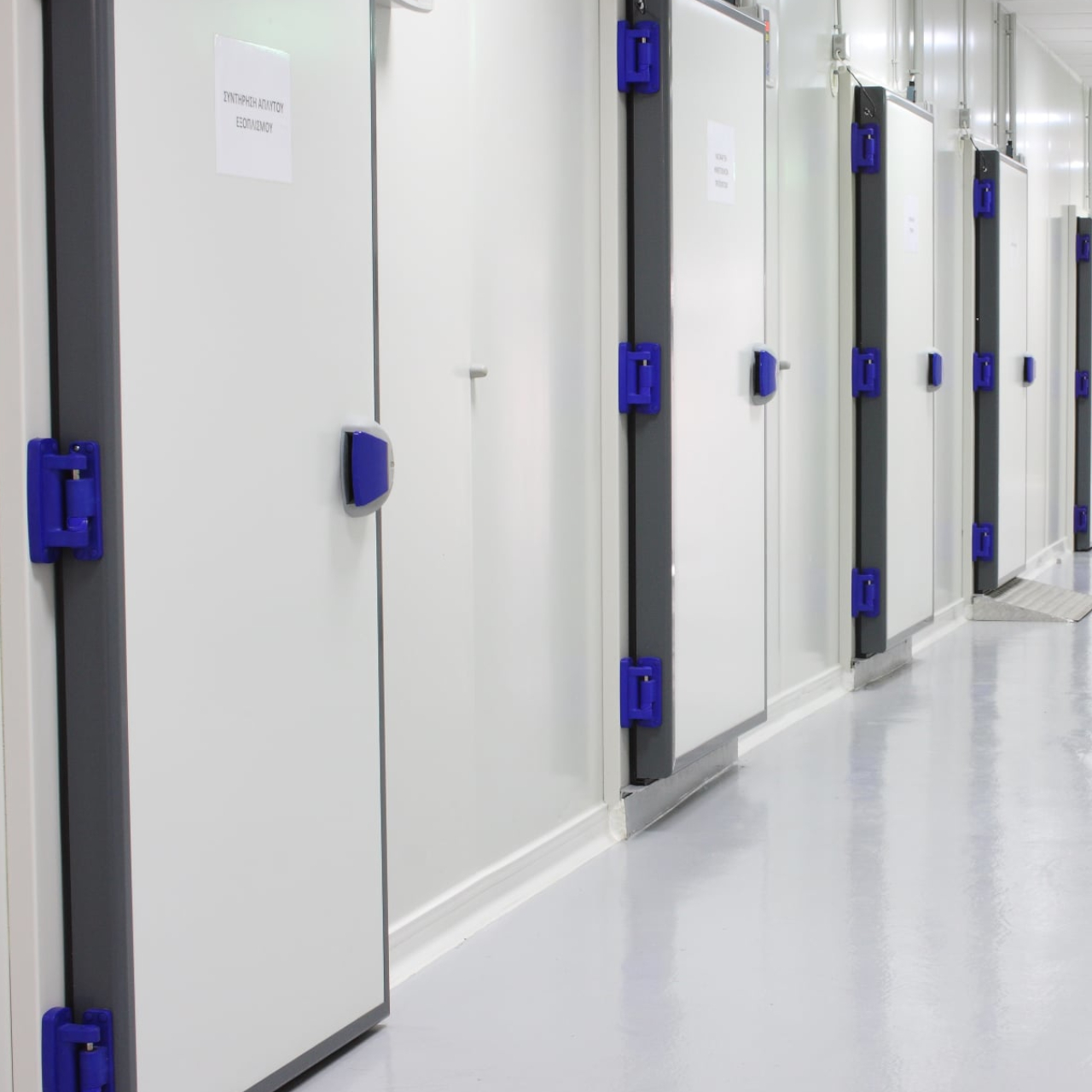 Daily Taste's state-of-the-art facilities are located in the area of Acharnes, Athens, Greece, in an area of 3,200 sq.m.
The company upgrades consistently its infrastructure and has a complete functional organization chart dividing its structure into the production unit, the quality assurance & control department, the logistics department and the administration incorporating the divisions of management, accounting, marketing, product development and sales.
Modern infrastructure, constant progress
01
Production unit & Logistics
The vertical production process is based on Daily Taste's well-trained staff and the company's state-of-the-art technology. Each new investment in these two sectors increases productivity and enhances flexibility in times of change and contingency.
Today, the modern corporate infrastructure allows Daily Taste to produce and distribute over 7,000 servings of food per day and includes: 4 production departments, 9 packaging machines, warehouses for the food storage of deep-frozen products, frozen and dry cargo, and a fleet of 7 company owned refrigerated trucks.
02
Department of research and development
In a market where convenience food is on the rise attracting gradually more demanding and diverse consumers, Daily Taste is an innovative company. This means that it pursues modern style solutions to follow the latest trends and flexibility to cover its customers' catering needs. To make ends meet, Daily Taste operates a product development department offering new food products addressing different kind of catering needs and food service.
Enhanced by the marketing and sales department, the R&D department supports private label (PL) partnerships and the development of new food products for the catering industry. In this manner, Daily Taste can offer its customers a wide range of excellent, ready to serve solutions with a unique identity.